If you're like most people you probably have intentions to make some serious changes and make this your best year ever, right? Well, we want to help make 2014 YOUR year to simplify! And even if you're not listening to this at the beginning of the year, or heck, it might not even be 2014 anymore when some of you listen to this, the fundamentals are timeless and perpetual.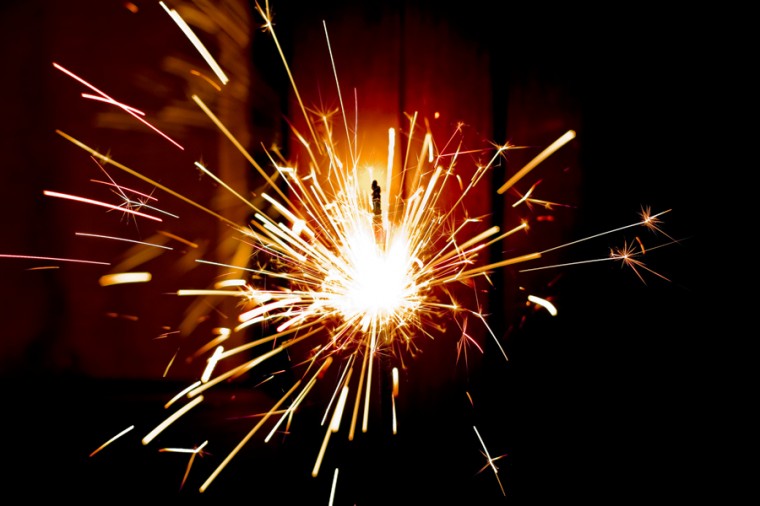 So, if you've fallen short of your goals in the past, like probably all of us have at some point, we have 5 steps to help you build a more solid plan, and hopefully set you on the road to success.
So let's get started! Read more…

Podcast: Play in new window | Download
Subscribe: Apple Podcasts | Android | RSS
5 Simple Steps to 
Make It Your Best Year Ever
Step 1: Take some time to do a review of the past year.
Figure out what's working for you and what's not.

As you list out what's not working, are there any "repeat offenders"? You know, things you swore you'd stop doing but somehow find yourself still doing them? Yeah? Us too! 

Keep track of these bad habits that keep working their way back in. You can find more about this in Episode 37.
Step 2: Make a conscious effort to prioritize, then change or eliminate THINGS that clutter your life…and establish new goals.
Get help if you need it! Maybe it takes an outside set of eyes or ears to help you see things better.

Maybe some coaching or mentoring could get you on path quicker than just doing things yourself.

Use S-M-A-R-T goals (Specific, Measurable, Attainable, Results-focused, Time-bound). Instead of saying "This is going to be my best year ever! I'm going to be healthier this year!", make sure you incorporate SMART goals. Here's an examples for each part of a SMART goal:  

Specific =Juice daily, eat more raw foods (½ small meals are raw fruits, veggies and nuts), cut down on sugar and processed foods (keep count of number of grams/day), cut down on alcohol (only 1 glass of wine per day)
Measurable = If losing weight maybe a goal of losing 2 lbs/month; or for your health, maybe measure your blood levels for cholesterol, blood pressure, etc.; body fat percentage vs. weight, etc.
Attainable = Can you actually do this? Audacious goals are great…but they have to be realistic for you.

Results-focused = Lose X amount of weight, make X amount more money, save X amount of money, give away X number of items…etc. 

Time-bound = Daily, weekly, monthly or annual goal

Some positive reinforcement sure helps! Partner up with someone or make your intentions public. Sometimes an accountability buddy or expectations from someone else is just what we need to give us that added positive peer pressure to stay on target.
Track your progress…it really helps! For us, the Edit & Forget It Challenge is a great example. It really felt pretty amazing to see the numbers add up and watch our numbers goal get closer and closer. Even though it wasn't truly about the numbers for us, tracking our progress gave us a quantitative gauge that we were on the right track. Plus, it was a SMART goal; it was a specific goal of editing 2013 items, it was measurable since it was a quantitative amount, attainable in that it wasn't an unreasonable goal, results oriented in that we not only could see the results in terms of space we cleared up, but mentally we felt a weight lifted; and time-bound in that we had weekly, monthly and an overall annual goal.
Step 3: Take control of your time. 
If you really want to make this your best year ever, you need to:  Define your responsibilities, joys and dreams.
Align your commitments with your responsibilities, joys and dreams! 

To the extent possible, change or eliminate commitments that don't align with your responsibilities, joys and dreams! 

Accept that you won't get it all done! Remember, there are only 24 hours in the day, 168 hours in the week. Make yours count. 

Don't worry, we all get sidetracked. Here's a recent example for us:

What we planned to do during the month of December:

Focus on some writing projects

Working on a book, and

Creating all new Edit and Forget It guide for this year!

What we actually got done:

We wrote, but not nearly enough on the book

But we did work on our new ebook, which we don't have our final title for but we're working on. 

We also just spent some time reflecting and there will be some changes to the show that we'll talk about later in the Thing segment.

In all honesty, we allowed ourselves to get distracted a bit through the holidays. So, we completely understand that post-holiday feeling of "Wow…I feel way behind, but it's time for me to get started." So, when times are tough don't get too down on yourself. Remember, you need to…
Step 4: Give yourself credit for your accomplishments!
Too often we don't celebrate our own accomplishments

We can be our own worst critic and pretty hard on ourselves.

You don't have to succomb to guilty rewards or pleasures, but be sure to recognize your efforts. 
Step 5: Commit to a personal review schedule that works for you.
Some do a daily review, but do a 20-30 minute weekly as a minimum. Set a reminder.

Recording your thoughts helps track your progress. Use a journal, calendar event notes, Evernote, even a voice note if it's easier, etc.

Monthly reviews set you up for your annual review.
So, there you have it! Five Simple Steps to make this YOUR best year ever! To recap, those 5 steps were:
Review and reflect on the past year
Prioritize and make new SMART goals
Take control of your time
Give credit to your accomplishments, and…
Create and commit to a personal review.
Sure, you could just hop on the resolution bandwagon, make yourself some empty promises and avoid all the real effort. Or you really could take charge of your decisions, your actions, and your life. We'd be willing to bet if you really spend some time on Step 1, the other 4 steps will fall into place for you. Give it a shot. You deserve this year!
Question:
So, what are some of your goals for this year? How are you going to simplify? We'd love to know. Be sure to leave a comment and share at SimpleLifeTogether.com/052. So, are you going to get a jump on the New Year and start simplifying now? 
THING Segment:
Combined: Well, our thing this week has to do with some of our reflection time. Remember, the Thing segment started out as something that happened, someone or some "thing" that made our lives a little simpler during the previous week since the last show.
Well, one thing that will make life a little simpler is this: We took about 4 hours to plan one day just before the middle of December and just spent some time reflecting and bouncing ideas off of one another. Here is some of what we talked about with regard to the show:
What we want our life together to look and feel like with regard to the show.

Candidly, we're a year into SLT and we thought it was time to think about what's working, what's not working, etc. Just like a personal review.

We talked about:

The format of the show

Did some 80/20 analysis and came up with a page full of our "Pain Points"…things that held up production of the show, caused friction, etc.

So, we decided to make a few changes. Here they are:

Not do the Thing segment weekly, but as a target of opportunity.
Shorten our posts a bit but keep the full, unedited shownotes as a downloadable attachment.
Really work on getting better so we didn't have to edit so much.

Together, these changes will help make producing the show a lot simpler for us. We're not pros at the whole "production thing". Putting the show out there every week still takes us up to 16 hours combined, and that just isn't sustainable for us. So, we have to make it simpler because doing the show is important to us, and hopefully to you, too.
 Announcements:
Thanks to all of you who waited patiently throughout the month of December as we took a break. We missed you and we're really, really excited to be back! 
So as we mentioned earlier, we are working on two big writing projects. The first will be a book for Amazon that will be a guide to help people through the editing process with steps, some checklists, and more. Plus it will go right along with the Edit & Forget It Challenge. The second project is another book, as well. We're not sure if we'll self-publish that or seek out a traditional publisher. So, more to follow on that down the road as we make progress…
We have to say Project 333 is going great for us! We had no problems over the break and are going strong with Courtney Carver's Dress With Less microcourse. You can learn more about that at SimpleLifeTogether.com/dress.
Finally, the Edit & Forget It Challenge is back for 2014! So if you're already on our Edit & Forget It Challenge email list, that's great. If not, you can sign up here.
 Shownotes:
You can download a PDF of our show prep, too.
Resources and Links:
Photo Credit Amodiovalerio Verde