We hinted in Episode 63 that we've been enjoying more and more healthy smoothies. About two and a half years ago we did a 12-day juice fast. Since then, we've slowly incorporated juicing into our lifestyle at least 3-4 times/week. By doing that…juicing became a regular part of our life.  We became addicted to how good it made us feel which led us to look into other ways to improve or expand our healthy eating goals. Juicing led to eating more raw foods, eating smaller portions…and now smoothies!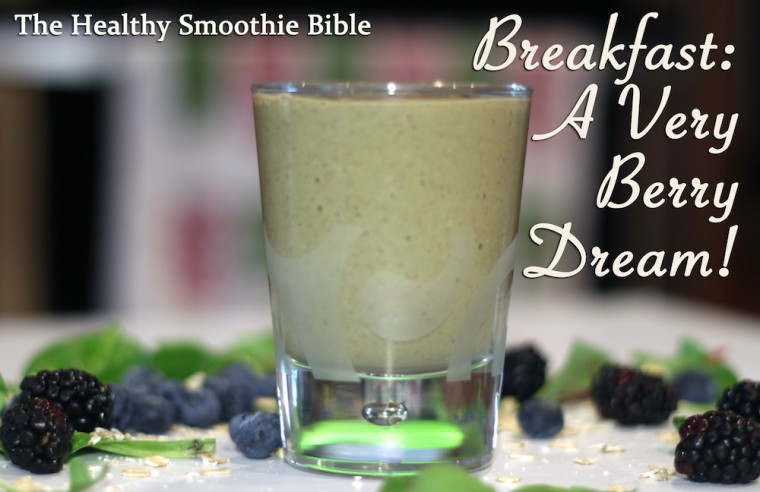 So, who better to talk about smoothies, than our friend and someone who's become our own personal… "healthy liquids expert," Farnoosh Brock, the author of The Healthy Smoothie Bible!  Read more…

Podcast: Play in new window | Download
Subscribe: Apple Podcasts | Android | RSS
Note: Our new book Supermom vs Super Mom is digital and will help you eliminate clutter in your life, too!
Topic:  Farnoosh Shares The Skinny on Healthy Smoothies
We asked Farnoosh a bit about simplicity and a lot about healthy smoothies and her new book. So, we'll share the questions we asked her with you here, but to get all the goodness you'll just have to listen in to the show this time.
Before we get into the book, let's start with simplicity. You've really adopted simplicity into your life over the last couple of years and had a terrific guest post on Joshua Becker's Becoming Minimalist blog that we'll link to in the show notes. Share some thoughts on how your life has changed with your focus on simpler living.

When we talk about juicing, one of the first questions we're asked is what's the difference between juices and healthy smoothies, or juicing and blending. How would you answer that?

Which do you recommend, juicing or smoothies?

So Farnoosh, what would you list as some of the benefits of integrating healthy smoothies into your lifestyle?

How do you recommend people get started with healthy smoothies?

Be honest…what is your favorite smoothie?

Tell us about the process of making healthy smoothies, and share some tips on how you've simplified your smoothie making?
Major Takeaway:
So the major takeaway here is this: Adding healthy smoothies to your lifestyle is a simple way to increase the intake of fruits, vegetables, certain superfoods, and even supplements into your life. While we're big juicing fans, sometimes prep and cleanup from making healthy smoothies is a LOT easier. Give it a try! You can get your own copy of Farnoosh's Healthy Smoothie Bible today!
Question:
So, you know we're enjoying more smoothies! And if you didn't see it, Vanessa did a post this past week about dehydrated snacks that we like to make, such as fruits and jerky. Be sure to check that out, too.
But how about you? Have you adopted any new healthy changes or simple foods lately? Do you have any tips or advice you're willing to share? We'd love to hear it.
Be sure to leave a comment below.
Qs and Comments, iTunes Reviews
And we got a nice voicemail from Connor Trueman  from Journey To Simple and also Liz Neighbors on our Speakpipe app on the website. Thank you both so much for phoning in!
Announcements:
The SLT Facebook Page:

We have a Simple Life Together Facebook page and forum. Yeah…some of you are saying "FINALLY!"

Now, admittedly, we're not the biggest fans of Facebook, but it seems to be where most people are.

We've had the private Edit and Forget It page on Facebook for over a year and it's become a wealth of information and and a great resource for everyone there. We're hoping the open Facebook page for Simple Life Together will grow to be the same.

We've installed a forum app there too so we can categorize things by topic. That should help a lot!

We haven't started seeding topics there yet but it is an open page and open forum so feel free to start setting up topics too!

So, we look forward to seeing you on our open Simple Life Together Facebook page

We're building the new Simple Life Together page on Vanessa's previous GetSimplifized page. So, while the URL has already changed to Facebook.com/SimpleLifeTogether, it's not changed in the Facebook search yet. It still shows up as GetSimplifized.

FYI, Facebook told me they have a 14-day waiting period for page name changes, so it should change on the 21st of April.
SimpleRev Tickets:

Early Bird tickets are now available for SimpleRev! Only 50 tickets will be offered at the Early Bird pricing so make sure you lock yours in today.
SimpleRev is being held on Oct 3-4, 2014, in beautiful downtown Minneapolis on the University of St Thomas campus. To get your tickets at the lowest price that will ever be offered, just go to SimpleRev.com/tickets. I'll also put a link in the shownote to the SimpleRev podcast in iTunes, as well. Or just search iTunes for SimpleRev, all one word.
Project 333

Edit & Forget It Challenge
Note: Our new book Supermom vs Super Mom is digital and will help you eliminate clutter in your life, too!
Shownotes:
You can download a PDF of our show prep, too.
Resources and Links:
 Photo Credit: Farnoosh Brock