For years, I would tell my students that the most exciting moments in life are lived at the intersection of Preparation and Opportunity. It's that mix of thrill, the crescendo of anticipation turning to fulfillment…when something that's been building is finally imminent. And sometimes it lasts an instant, but typically the way I'm talking about it, it lasts longer…it's a season or milestone in your life. And it feels awesome!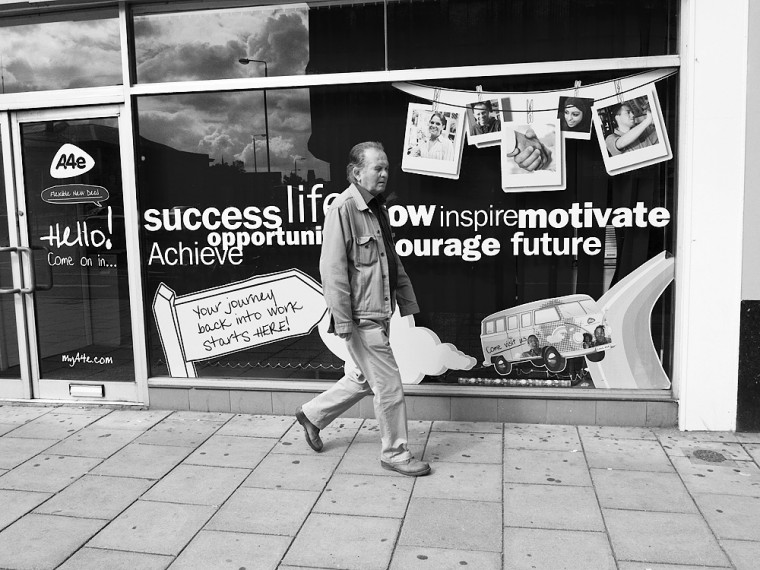 While 'preparation meets opportunity' is a great tool to guide our lives and how we live them, sometimes its simple things that make the day to day more enjoyable. One area we're trying to make strides is through eating more "simple foods." Read more…

Podcast: Play in new window | Download
Subscribe: Apple Podcasts | Android | RSS
Preparation Meets Opportunity and Making Food Simple
Dan's Topic: Preparation Meets Opportunity
Dan's History with Afghanistan: 
When I was a young man working in DC, the Soviet-Afghan War was going on.  This was the mid-1980s so the Cold War was still in full swing. I became interested in Afghanistan and its people, so I studied up on this remote place.
My Afghan interest was renewed in 1997 during a briefing I attended about the status of the Taliban in Afghanistan and the devastation that was occurring. My job back then was essentially doing antiterrorism work & training. 
Following 9/11, I quickly found myself leading my men as part of the initial US forces in Afghanistan, and working with the Northern Alliance. 
For me it was the ultimate in Preparation meets Opportunity.

 

I was where I was meant to be, leading men who I was meant to be with, doing what I trained mind, body, and soul to do. It was an amazing season of my life's journey, with a feeling of fulfillment that I bet most people never have the chance to feel in their own life.
Now, don't get me wrong, I'm certainly not talking about the war or conflict or glorifying any of that. I'm talking about doing what you are meant to do.
Another personal example of Preparation Meets Opportunity for me was being a panelists on a Social Media board:
About 3 years ago, the local chapter of professional organizers was hosting a panel on the importance of social media for small business. One of the panelists was forced to cancel and they had a hole in the panel they needed to fill. At the last minute Vanessa offered me up for slaughter!
 So what the heck does a newly retired Air Force guy know about social media for small business?  In my mind, these business ladies where a whole new, but still very real, threat!  But, reading and studying about social media and technology had become a principle hobby for me for the last couple of years up until then.
I devoured thousands of blog posts, articles, podcasts, and books about these subjects because it was something I was interested and wanted to do as a "side gig" some day.
But when put on the spot I thought, "Not now…I'm not ready, what do I know, what qualifies me?"
I just counted on all the hobby reading I'd done in the last two years and went with it.  And if the feedback I got was honest, I think I did pretty damn good on that panel!
And that's another example of Preparation Meets Opportunity. On a much different scale, but still a solid example.
So recently we've gotten a lot of feedback, and a common theme of much of it falls along the same lines. People, like you and me, who are becoming the change they want to see, and preparing for opportunities. So here are some examples:
Maria who after living a life of simplicity was inspired to start a blog called  'Minimal Author' (www.minimalauthor.com) that has been very rewarding.
Dayis, who along with her husband have decided to live a simpler life and travel.  They too had been setting the stage for a simpler life and decided to seize their opportunity (and maybe after getting some inspiration from Episode 35) to put their home on the market to pursue their dreams.
 Emily, who also was inspired by Episode 35 shared with us how she and her family are putting their 2100+ sq ft home on the market to live in 21 ft travel trailer while they build small, simple and eco-friendly earthbag domes as their new home!
And that's just a taste of the things people just like you are doing. It's kind of amazing isn't it? And that's just from the last few days and doesn't include some of the private emails we've gotten.
The thing I want to leave you with is this: When you're working on that Life Plan, or your dreams and goals, prepare for those opportunities you want to come along.
I'm a firm believer that you can determine your own destiny if you make your own future. Shape it yourself. You'll have obstacles along the way for sure, but you'll also find encouragement and inspiration, too.
There will be times when you need to take a break and do a personal review to make sure you're on track. You'll find encouragement in that, as well as from friends and family, co-workers, or others who are doing what you want to do…maybe from podcasters too ;o)
Stay true to YOUR dreams and prepare for them. It will all be worth it when you find yourself at the intersection of Preparation and Opportunity.
Vanessa's Topic: Making Food Simple
Back in Episode 35 we talked about our vacation and living in 50 square feet.  We absolutely loved our camping trip but I have to admit…I'm paying a heavy toll for eating like crap.  I'm still recovering a bit from eating all the deliciously unhealthy food in and around Buffalo New York.
So all that bad eating has caused me to refocus and try to get back on track to healthy eating.  And since it's been on my mind every day, I thought I'd share with you my thoughts on how we eat and why.
Just before we went on vacation I felt amazing!  I finally found a way of eating that was easy and worked for me. I based my way of eating off of the Wheat Belly diet.
But then I went on vacation and fell off the gluten-free/grain-free bandwagon for about a month.  And I've been paying the price trying to get back on!
I wondered, why do we struggle so much with food?  I really don't know…but I think it may have something to do with our relationship to it…and how creative we've become with it.
I guess you could say I'm a little schizophrenic when it comes to food and what I eat.  On one hand, I can be so good and disciplined…yet on the other hand when I'm in a really good mood,  I'm like, "Woo-hoo!!!!  "Let's go celebrate….and eating some greasy, fried, processed bar food !"
Over the years I've been able to transform my body through fitness which I talked about in Episode 5. But it's only been recently that I've taken my diet a little more seriously.
Whenever I have a problem or challenge with any aspect of my life I think.."How can I make this process simple." Because simple usually means less stress, less headaches and less pressure.
So when it comes to jumping back on the healthy eating bandwagon I'm going to share with you some ways I keep things simple…and perhaps you can keep these things in mind too if you're struggling with food:
Pick a simple diet plan.  One that works for you. I've tried several in the past and the ones that didn't work were ones where I had to count every single fat gram and calorie…or one where I had to eliminate so many types of foods…or ones that required too much planning and preparation.  Those didn't work because they were too complicated.
Another thing I do is get back to simple foods. Raw nuts, fruits and veggies.  Raw foods are extremely healthy and the simplest foods to eat!  If you don't like them totally raw…try dehydrating them or better yet…Juice them!  We talk all about juicing back in Episode 19.
Get back to single-ingredient foods:  I heard John Bukenas of Let's Reverse Obesity mention this and I thought it was brilliant.   A carrot is a carrot…an apple is an apple…no matter which way you slice it.  You can blanch or broil it and it's still pretty simple. But if you decide to caramelize that apple or shred and cook that carrot in cake full of flour, sugar, eggs and oil, then it's no longer a simple food…and usually requires a lot more work to prepare (not to mention a lot more work to take off).
As for meals…keep them simple too.  There are two things I like to do: 1) create simple meals that require little prep and 2) Repeat the same meals to make shopping and prepping a lot easier.
Create a simple meal plan and shopping schedule.  I recommend setting up a routine to plan your meals and go grocery shopping on a set schedule. I talk about routines in Episode 2.
It's simple math.  Diets and fads come and go but the one thing that seems to be consistently agreed upon is that if you take in more calories than you burn…well then you're gonna gain weight. You've gotta burn more than you consume….it's really that simple.
And lastly…ask two simple questions: "Am I worth it?" and "Am I willing to work for it? " I usually find myself saying yes and before I know it…I'm back on the healthy eating bandwagon!
THING Segment:
Dan's Thing: Auto backup for your photos using Google+. You can find more info on that here.
Vanessa's Thing: Re-discovering our Excalibur food dehydrator
Announcements:
The Google Drive/Google Docs tutorial is now FREE!  Why?  We just want to put out good content that's helpful. You can get the tutorial by clicking the Tutorials tab.  If you feel compelled to contribute there's a "Buy Us a Coffee" button when you click on the link! Thanks and we hope it helps.
And the Side Gig Website Guide is now open without passwords, sign-ups or anything!  Just use it and get inspired to start your own side gig!
Resources and Links:
Wake Up Productive
Excalibur food dehydrator
Wheat Belly

If you haven't already, please be sure to go to iTunes to subscribe to the show. Don't forget to leave us a rating & review! Thanks!