I like simple things and sometimes pine for simpler times. That said, the realist in me knows that even times past weren't all that simple, but there will always be a part of me that likes to imagine they were. We could all use a little more simple these days.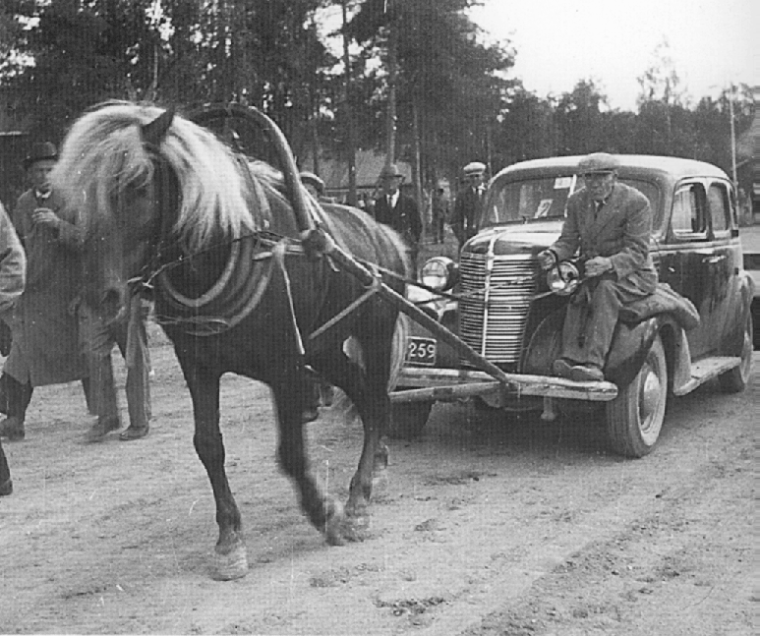 When I was a kid, I loved to sit with my grandfather as he told me of how he worked in a store back in the late 1920s and early 30s.There were no credit card machines, or even a cash register. There was a teller with a scratch pad & pencil, and a pulley system with a can on it. The teller would do the math, take the payment, put it in the can and then pull the cord to send the money to the cashier. The cashier would make change, write the receipt, and send it back to the teller. It all conjured up images in my seven year old head of the Rube Goldberg-style contraptions I used to see when I watched The Little Rascals. I loved those shows as a kid. And I loved to hear about and dream about the "old days."
But over time I've learned that what I really love is a mix of old and new. I like to consider myself a forward-looking guy, and what I've come to appreciate over the years are hybrid solutions that blend the best of the eras. Taking something from the past and adding some modern touches doesn't always work. Sometimes you need a complete overhaul or new invention. Anyone who remembers the huge battery packs you used to have to carry around with your "car phone" in the mid-1980s will echo the sentiment that sometimes you just need to start from scratch. But the subtle blend of old and new, that works, is what makes "classics." And those are the simple things I love.
So, occasionally, I'm going to share some of my favorite things that, to me, blend old and new to form simple things. Sure, I love my Macbook Pro with retina display. And my iPhone. But sometimes a really nice old-school notebook with a nice new pen is a much better combination to gather my thoughts. So be on the lookout for upcoming posts that start with "Simple Things: ___________."
In the mean time, what are some simple things you love that blend the best of old and new? Leave a comment below or tweet it to me @DanielHayes.