Be honest. If you're like us you probably have thousands of photos, digital or print photos that are totally disorganized! You have the best intentions, but you probably have no idea how to organize your photos. Welcome to our world!
We were thrilled to have the opportunity to interview Cathi Nelson, Founder and President of the Association of Personal Photo Organizers (APPO) to help answer one of the most asked questions here on Simple Life Together: "How do I organize my photos?"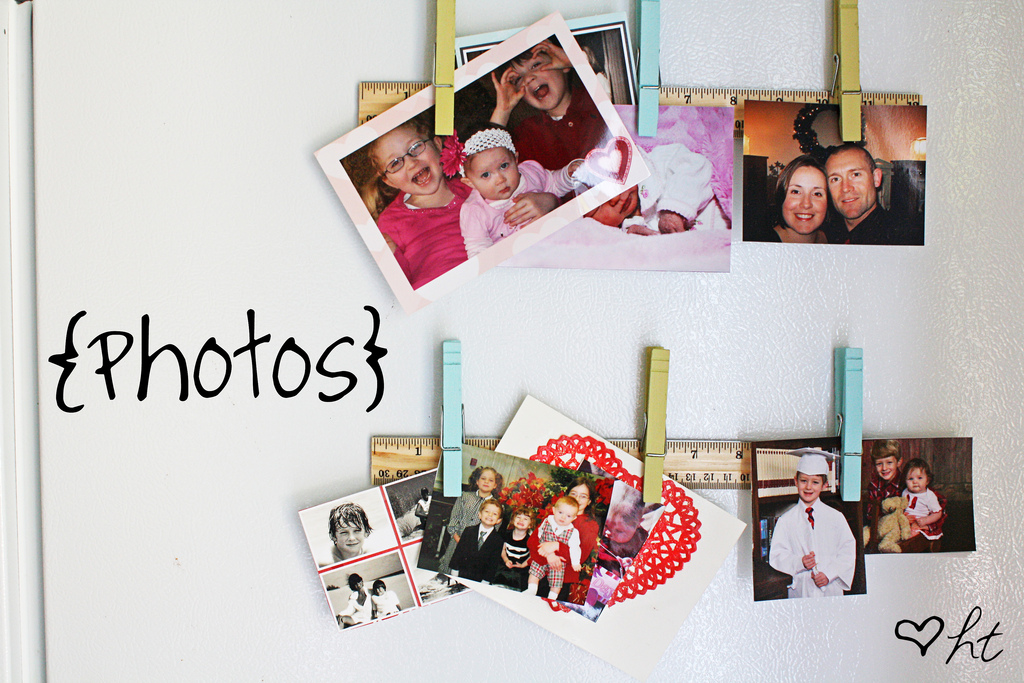 The interview was fantastic! Cathi offered up a wealth of information on how to organize your photos, both your physical and digital photos. We highly, highly recommend listening to the interview!  Before you do, here is little more information about Cathi and some of the questions we asked her on the show: Continue reading…

Podcast: Play in new window | Download
Subscribe: Apple Podcasts | Android | RSS
How To Organize Your Photos: An Interview With Cathi Nelson:
About Cathi Nelson:
Cathi Nelson is the founder and president of the Association of Personal Photo Organizers™ (APPO), and her own photo organizing business, Photo Simplified. Cathi Nelson has been helping people organize their photos for over 17 years. Through Appo, Cathi is now teaching others to do the same. Appo provides support and education for entrepreneurs looking to build a photo organizing business, and educates the public on the need for photo organizing services. Cathi is also member of the National Association of Professional Organizers (NAPO).  She was a speaker at the 2011 NAPO annual conference and the Independent Photo Imagers Annual Conference, and frequently speaks on photo organizing at libraries, continuing adult education classes, and photo organizing retreats. If you want to know how to organize your photos, you won't find better answers than from Cathi Nelson!
Interview Questions:
1. Tell us a little more about who you are and how you make people's lives simpler.
2. What is the biggest challenge you see with folks and organizing their photos? (Lack of routines…taking too many pictures…not letting go or deleting bad ones…unclear idea of how you want to store and enjoy them?)
3. Organizing hard copy photos can be a daunting task.  For those with hundreds or even thousands of physical/hard copy photos, do you have a recommended process of how they can organize them?
4. How do you recommend people categorize their photos?  Chronologically or by person, place, event?
5. What are some ways and products people can use to store their printed photos and negatives? Any special considerations for storing old, fragile, sentimental, or historical photos?
6. With mobile devices, it's so easy to take hundreds and even thousands of photos before we even think to download them. Do you have any recommended strategies for managing our mobile device photos?
7. I heard you say on one of your tutorials: "Don't let your kids grow up to be JPEGS." Can you explain what you meant when you said this?
8. Do you have any preferred software to organize digital photos? What about creating photo books?
9. How can one alleviate their fears of losing hard copy or digital photos?
10. What types of habits or routines can people adopt to manage and keep their photos organized and prevent it from becoming a big task in the future?
11. For the do-it-yourselfers or those looking for help, what are some online resources to help people learn about organizing their photos?
Additional Photo Organizing Resources and Information:
Other popular services:
There is a great comparison of these services on CNET
Main things to consider:
Pricing
Storage capacity
File types
File size
Bandwidth limits
Resolution of pictures
Announcements:
Michael Hyatts' Platform Conference 3 – 5 November 2013, in Dallas TX at the Omni Dallas Hotel at Park West:

We're both attending this top-notch conference to help you build your online presence/platform.
Michael and his team have given us a discount code just for Simple Life Together listeners that you can even use on top of the special Early Bird Pricing.
To register for the event or to just learn more, go to SimpleLifeTogether.com/Platform, use Coupon Code 

SIMPLE

 to save $100 off your registration!
Starting your own podcast:

If you're interested in starting your own podcast, you can get started the same way Dan did.
Go to SimpleLifeTogether.com/Cliff and watch the video at the top of the page to find out what the course is all about.
If you're interested, Cliff has given us a discount code for $500 off of the course for Simple Life Together listeners.
Use the discount code SIMPLE in the shopping cart, pocket your $500, and get signed up for the world of podcasting.
The Google Drive/Google Docs tutorial is now FREE!
Why?  We just want to put out good content that's helpful.
You can get the tutorial by clicking the Tutorials tab above.
If you feel compelled to contribute there's a "Buy Us a Coffee" button when you click on the link!
Thanks and we hope it helps.
And the Side Gig Website Guide is now open without passwords, sign-ups or anything!
THING Segment:
Dan's Thing: An article by Ally Vesterfelt on her blog at allisonvesterfelt.com called Is There Room for Sentimental Attachment In Packing Light?
Vanessa's Thing: Simple fun on the Slip'n Slide! Sometimes just being "present" with your kids is all you need!
Resources and Links:
APPO video: explains what personal photo organizers can do…or how to become one!
Photo Simplified: Cathi Nelson
Reach Cathi by phone: (United States) 1-860-904-5365
Photo Keeper: simple and small photo backup device
NY Times Article with Cathi
Linea App:  photo sharing program that syncs across your devices: iPad, iPhone, or desktop
Archival Methods storage and presentation products
CNET comparison of online photo services
Map iPhoto Library to External Drive
Charity:  SLT donated $50 to Women to Women International on behalf of Cathi Nelson for spending  time with us on our show and sharing her expertise
Ally Vesterfelt's post Is There Room for Sentimental Attachment In Packing Light?
Ally Vesterfelt's book Packing Light and her accompanying blog for the book at PackingLightBook.com/blog.
Platform Conference: Coupon Code for $100 Off: SIMPLE
The Book: Platform: Get Noticed in a Noisy World
Podcasting A to Z course Discount Code : SIMPLE for $500 off!

If you haven't already, please be sure to go to iTunes to subscribe to the show. Don't forget to leave us a rating & review! Thanks!