We all have our own definition of success. For some it means a certain income level, for others it's a social status or professional accreditation. Though we each get to define what success means for us, whether or not others agree with your definition is up to them. Hopefully that doesn't matter much to you.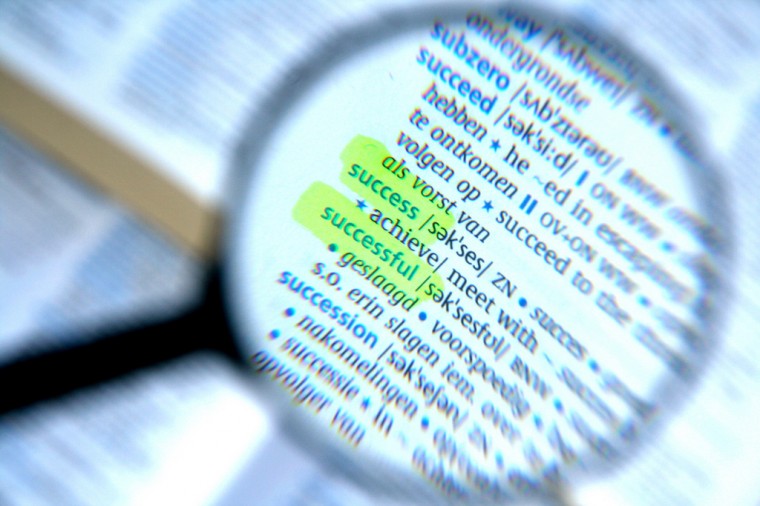 For me, the definition of success is living life on my terms. I think success is achieved when we define those terms and begin to live our lives by them. We're well on our way and constantly striving to make progress. Over the last couple of years Vanessa and I have been focusing more and more on the 5 pillars that guide our life together and define success for us: Faith, Family, Fitness, Finances, and Freedom (if you've been listening to the show for a while, you may notice that the "Future" pillar changed to "Freedom". You'll be hearing more about that soon). Read more…
So where are we on the road to success? Well, we still have a lot of traveling yet to go, but here's where we are so far when it comes to living on our own terms: I retired from the military after a 27 year career. I had a blessed career and in retirement I'm able to "shape" my future more than most people as I at least have some pension to support myself and my family. Vanessa and I have also built mutually supporting lifestyle businesses to support our 5 pillars. So in many cases, we are already "successful" in the eyes of others since I've essentially been retired since I was 45, and Vanessa works as she wants in her late 30s. But getting to this point wasn't easy for us, and I doubt it's easy for anyone. That said, to meet your definition of success, you need to gauge your progress. So, here are just a few major "wins" for us so far:
We get to take our kids to school in the morning and pick them up in the afternoon. I love that! I love my time alone in the car with my son and/or daughter, talking about the day's events. To me, it's quality "Papa time", never a chore.
I'm here with my family and not in some sandy foreign land. Don't get me wrong, I loved my adventures! But I missed about 8-9 years of my son's first 13 and I never want to miss another day. As much as I loved my military career, being gone so much sure "put the suck in success" as we used to say.
A lot of the time I get to work in the office with Vanessa. Two years ago we built ourselves a shed in the back yard which we call our "World Shedquarters." So, it's a 19-step commute. I built the office shed with my own two hands and we've had a lot of people say how much they love it. It's even been featured on the Herman Miller furniture blog, Shedworking in the UK and the Apartment Therapy website, too.  But what makes building the shed a little victory is that it gives us a place to record our show every week…something separate from the home.
Speaking of the show, it has been a major success for us to find so many others who think like we do, have goals similar to ours, and listen in even though we're just sharing our journey. I've always wanted to do a podcast. Vanessa just kinda went along. But I think about 2 shows into it she got bit by the podcast bug! Based on the feedback we get, we feel we can chalk up Simple Life Together as a win, too! By the way, if you haven't had the chance to give us a review in iTunes, here's your chance! Thanks!
Finally, we're at the point where we get to pick who we want to work with and when. That's a pretty amazing feeling. We get to work with people who share our values and appreciate the value we bring. Our clients don't mind at all paying our rates and they feel they're getting help from people who truly care…because we do! It is a win-win relationship all the way around. Plus, working this way frees us up to do other projects that we want to dedicate ourselves to, such as Simple Life Together, and some other projects we're working on, too!
There you have five examples of us living on our own terms as we try to live up to our own personal definition of success. Like I mentioned, we have a LONG way to go, but at least we get to share that long journey together.
So, what are the pillars or core values that guide you to success? What little victories have you achieved along the way that help you gauge your progress?
I challenge you to write your own definition of success, and strive to achieve it. We'll certainly be there to cheer you and offer some opinions along the way, if asked. We're big believers in the old saying "a high tide raises all ships." Leave a comment below to let us know how we can help! Best of luck and effort to you!