Sometimes no matter how hard we try to do something, it just doesn't work out. That's especially true when you decide it's time to take action and get organized.
We've all been there. We make the decision to get organized. We have good intentions. We do some research and try to find good tips. We start off with what we think is a strong plan. But something happens… We get derailed. And we stop. Probably after lots of frustration. We just accept that we're "too busy" and "maybe now isn't the time." We end up frustrated and telling ourselves that "someday" we'll get organized. But someday never comes…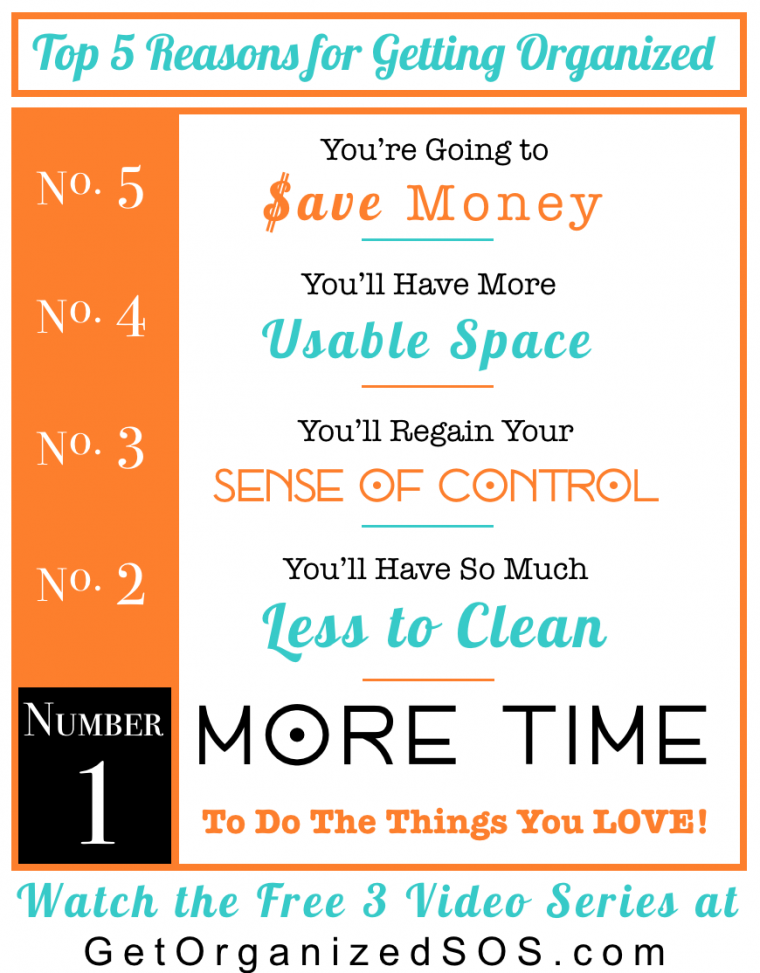 Well, There's Hope!
I put together a free 3-video series complete with downloadable worksheets that helps you really get started on the right foot. I also have a video that covers what is probably the top trouble spot I see as a Certified Professional Organizer® when working one-on-one with clients. I give you solutions and a worksheet for that too.
At the end of the free 3-video series, I introduce you to my S.I.M.P.L.E. Organizing System. It's a paid course, but it's priced incredibly low right now. It's the system I've developed for getting your spaces organized once and for all.
I think you'll really, really like it! And best of all, when your spaces are simplified and organized it carries over into all areas of your life…if you let it.
Trust me. Have a look at the free course. Then consider my S.I.M.P.L.E. Organizing System. I simplified (go figure) the course so you have access to the 45+ videos and all the downloadable exercises and worksheets from one link-packed PDF. That keeps the cost super low, and makes it easier for you. Now, you'll have a proven system to get organized and and easy way to find out how!
Check out the free course and S.O.S. Intro right now by clicking here:  GetOrganizedSOS.com 
Vanessa Hayes, MHR, Certified Professional Organizer®
PS: The free course and the S.I.M.P.L.E. Organizing System BOTH have great worksheets that you can download and work through. So, yeah, watch the videos, but go through the exercises too!